How does a dietitian decide what to eat?
I can't speak for all dietitians, but I can explain the process in my own mind.
Patients in our pre-surgical program are introduced to the idea of an "exchange system", which is a way of "counting" different foods throughout the day. If you eat a certain number of each "exchange" during the day, they will add up to give you a certain amount of calories, protein, carbohydrates, fat, and calcium.
An "exchange system" means that foods are placed into categories along with similar foods - for example, fruit or dairy. A person following the exchange system can pick from any of the foods in the same category or substitute one item for another item within the same category (string cheese OR a cup of milk OR yogurt). The goal of an exchange system is to ensure that a person gets a good balance of nutrients at each meal and throughout the day. The most well-known exchange system is the American Diabetes Exchange Lists for Meal Planning. Although this system was designed to help diabetics manage their carbohydrate intake, it is a helpful tool that anyone can use. The benefit of an exchange system over simple calorie counting is that an exchange system gives additional guidance about what to eat for a healthy, well-balanced meal. You can find a good example of an Exchange List for Meal Planning here >>
My mind thinks in terms of exchanges throughout the day. For example, when I am considering what to have for dinner, I find myself asking, "How many servings of vegetables did I have today?" If my vegetable quota is low, I have a hefty portion with dinner or if I snacked on vegetables all day, then I will have fruit as a side instead.
I also plan meals based on the exchange system. When I am packing my lunch for work I think, "What will be my protein? My grain? My vegetable?" A variety of things can fit these categories. Today my lunch was celery (vegetable) with peanut butter (protein), a small chocolate chip muffin (grain), and chocolate milk (dairy). Now as I write this, I am hungry for a snack, and I'm thinking "hmm…I didn't have very much protein with lunch, so maybe I will have a cheese stick rolled up with turkey slices. I haven't had any fruit yet - how about an apple?" Often what has been lacking in my day is exactly what my stomach and my taste buds want.
I find it fascinating how the body starts craving foods according to the "pattern." If I missed out on a good source of protein at lunch, I know that I am going to be craving some protein for an afternoon snack. I also appreciate that no food is off-limits or "bad" with the exchange system. Do I want ice cream tonight? No problem, I'll consider it one dairy and two fats. I like my sweets, so I usually save my fats for ice cream or chocolate instead of "spending them" on higher-fat milk or butter on my veggies.
I know most people do not go throughout their day thinking about food according to the exchange system, perhaps it is one of my "quirks" as a dietitian, but may I suggest giving it a try when you are trying to figure out what to have for dinner tonight? Take a five-second inventory of what you've had so far in the day and use that as a template for what your body might like. If you've already had two desserts today, maybe your body would feel better if you wait until tomorrow for ice cream? I've found that suggesting to my stomach "you might like ice cream just as much, if not more, tomorrow" is very different from telling it "absolutely not, you've already eaten way too much today." Interestingly, my stomach responds well when I make "suggestions" rather than demands and give myself the option.
Need some help figuring out how many servings of each exchange to aim for? Check out https://www.supertracker.usda.gov/CreateProfile.aspx or make an appointment with your dietitian.
The October Vegetable Challenge Is On!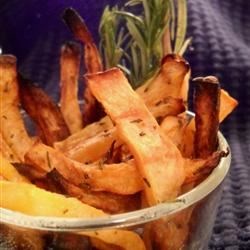 I recently gave a friendly challenge to a patient, and I think it is a good one for all of us to try!
For any of you who have had a conversation with me about not liking vegetables, you may remember me pulling out a giant list of vegetables and asking you to pick three that you were willing to try within the next two weeks. Most of us stick to the vegetables that our parents prepared for us when we were children, and regard others with suspicion. Like the children's' book, Green Eggs and Ham, how will we ever know if we like them if we have never tasted them?
One of my favorite "games" to play at farmer's markets is to pick a new fruit or vegetable that I've never tried before. Some of my favorite discoveries have been kale (makes a fantastic alternative to potato chips), brussel sprouts (despite a self-promise that I would never taste them, I ended up onstage at a cooking show and couldn't say no), and beets. I haven't played this game in a while, but it is time I start again, especially if I am going to push my patients to expand their own palates.
So, looking at my list of vegetables that are in season, I am going to try rutabagas this week. When I typed "rutabaga recipe" into my web browser, the first recipe that came up is for rutabaga oven fries with rosemary and olive oil. My mouth is watering already!
Here is the list of fruits and vegetables in season during the month of October. What are you willing to try in the next two weeks?
Apples
Beets
Blackberries
Broccoli
Brussels sprouts
Cabbage
Cauliflower
Chicory
Cranberries
Dates
Figs
Grapes
Leeks

Lettuce
Okra
Oranges
Parsnips
Pears (late season)
Peppers
Pumpkins
Quince
Shallots
Star fruit
Sweet potatoes
Turnips
Watercress
Winter squash
Source for food list: What's In Season? - October Foods